Step 1:
Select the account entry in the upper right corner and select Settings.
Step 2:
Under Settings, select Networks and Add Network.

Step 3:
To add network BSC, fill in the following information:
Network Name: Binance Smart Chain
New RPC URL: https://bsc-dataseed.binance.org/
ChainID: 56
Symbol: BNB
Block Explorer URL: https://bscscan.com
Click Save.
How to add BUSD in Metamask
Step 1: Open your Metamask wallet. Change the network to Binance Smart Chain.
Step 2: Click on Add Token and then add 0xe9e7cea3dedca5984780bafc599bd69add087d56 as contract address. Now, everything else in the form will get automatically get filled. The token symbol will get automatically picked if it's the popular one like BUSD.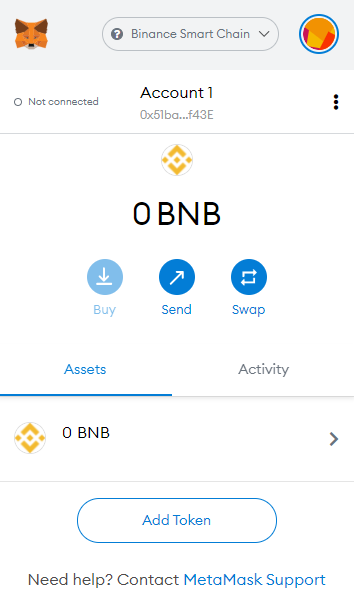 Step 3: Now click on the Next and it will automatically get updated. After that, your BUSD token will be visible to your Metmask wallets.